Collaborators
To accomplish its work in aquatic food security and aquatic animal health, the GCAHFS collaborates closely with the Food and Agriculture Organization of the United Nations (FAO) and the Institute of Marine Mammal Studies (IMMS).
---
U.N. Food and Agriculture Organization
The Food and Agriculture Organization of the United Nations (FAO) is a specialized agency of the United Nations that leads international efforts to defeat hunger. FAO's goal is to achieve food security for all and make sure that people have regular access to enough high-quality food to lead active, healthy lives. With over 194 member states, FAO works in over 130 countries worldwide.
Partnering since 2010, FAO and the MSU GCAHFS are collaborating to exchange resources, expertise, experience, and knowledge to improve food and nutrition security and alleviate poverty through sustainable aquaculture development efforts. FAO and the GCAHFS have brought together international experts to collaborate on research on emerging aquatic animal diseases, which are a major impediment to aquaculture and food security globally.
MSU is designated as a FAO Reference Center on Antimicrobial Resistance and Aquaculture Biosecurity, which is managed through GCAHFS with Associate Director Dr. Stephen Reichley serving as Head of the Reference Center. The Reference Center provides independent technical and scientific advice and supports FAO's mandate for agricultural and aquacultural development and food security. The designation of MSU as an FAO Reference Center recognizes the University's expertise and global leadership in antimicrobial resistance and aquaculture biosecurity. In July of 2019, the two organizations held a joint Congressional briefing on the threat of antimicrobial resistance at the U.S. Capitol Building in Washington, DC.
The GCAHFS provides expertise to support the FAO-led Progressive Management Pathway for improving Aquaculture Biosecurity (PMP/AB), which provides guidance and assessment tools needed to monitor biosecurity at the farm, regional, and national levels. GCAHFS Director Dr. Mark Lawrence serves on the Technical Working Group for the PMP/AB program.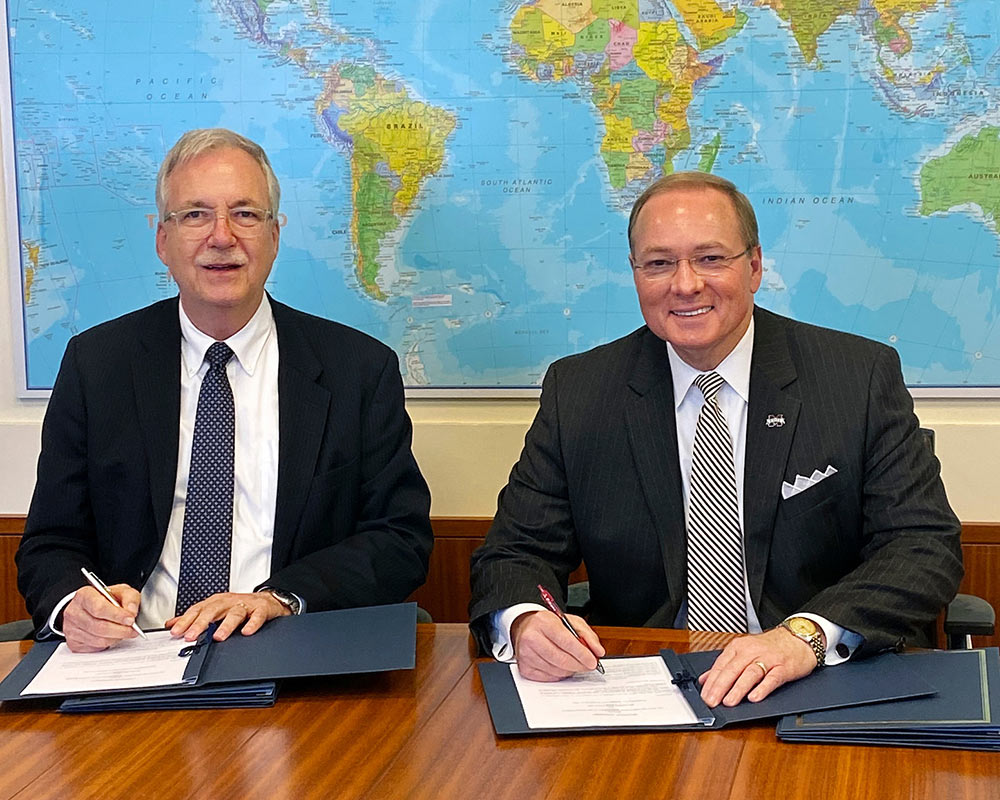 Institute for Marine Mammal Studies
The Institute for Marine Mammal Studies (IMMS) is a 501(c)(3) nonprofit organization established in 1984 for the purposes of public education, conservation, and research on marine mammals in the wild and under human care. Located in Gulfport, Mississippi, IMMS is an active participant in the national Marine Mammal Stranding Network and the Sea Turtle Stranding and Salvage Network. IMMS is the premier stranding organization in the Mississippi-Louisiana-Alabama region of the Gulf Coast with the capability and expertise to care for sick and injured marine mammals and sea turtles. IMMS serves as an important educational outlet for the Mississippi Gulf Coast, incorporating programs for conservation, education, and research of marine mammals and their environment.